Violin & Viola Teachers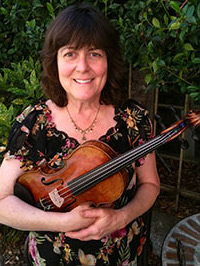 Barbara Don (beginning to advanced violin, specializing in adults)
Violin
Phone: 818-749-1335
Email: [email protected]

Barbara Don, Tom Metzler's wife, is a violinist and violin teacher. She studied with Alice Schoenfeld and Joe Chassman, and graduated from Pomona College with a B.A. in Music. Summer fellowships included the Tanglewood, Blossom and Aspen Festivals. She played in the Pasadena Symphony for 37 years and raised two musician daughters with Tom. Currently Barbara is specializing in teaching adult beginners, because she believes that it is never too late to start studying the violin, and she finds the people who start violin at a later age to be fun and interesting people. Barbara started the Meetup group " Los Angeles Chamber Music Players", and leads an adult string ensemble class every Tuesday evening.
Gherman Markosian (beginning to advanced violin and viola instruction for all ages)
Violin & Viola
Phone: 818-425-0599
Email: [email protected]

Gherman Markosian has been playing violin and viola for 40 years, and has over 25 years teaching experience. He completed his early music studies at the Komitas State Conservatory of Yerevan, Armenia, and continued in Moscow with Gregory Zislin. In 1992 he came to the USA on a graduate scholarship to USC to study with Pamela Goldsmith. As principal violinist with the YANNI Orchestra he traveled to India, China, Mexico, Canada and throughout the USA, and also toured with Andrea Bocelli and Harry Connick Jr. He currently freelances in Los Angeles as a member of the Santa Barbara Symphony, the California Philharmonic Orchestra, the Pasadena Pops, the Burbank Chamber Orchestra, the New West Symphony, and the Riverside Philharmonic. A member of the Recording Musicians Association, he is an active studio musician, having played on the soundtracks of movies such as The Pirates of the Caribbean, Triple X, and Lizzy Mcguire.
Ksenia Rozhdestvenskaya (all ages and experiences)
Violin 
Phone: 347-301-7765 
Email: [email protected]

Ksenia Rozhdestvenskaya shares a heritage with some of the world's most brilliant composers and artist musicians. Her early years on the violin started when she was six years old, supported by her mother's encouragement. By the time Ksenia was fourteen years old, she had already made up her mind to become a professional musician, and the serious dedication and discipline of practicing began with as much as ten hours practice per day. At age 17, she travelled to Moscow, where she was accepted at the Tchaikovsky Conservatory of Music. This led to many auditions, wherein Ksenia was awarded positions in the Kremlin Chamber Orchestra, Moscovia Chamber Orchestra, the Yuri Bashmet Youth Orchestra, and the Moscow Symphony Orchestra. 

For the past three years, Ms. Rozhdestvenskaya has enjoyed the opportunity of performing as a soloist and orchestra section player in the United States, and she now resides in Los Angeles, California. She is currently free-lancing with local orchestras and chamber orchestras, in addition to working as a Professional Youth Orchestra Coach for and as the Assistant to the Music Director for the Westside Youth Orchestra. 
Ruth Siegel (beginning to advanced violin for students over age 6)
Violin
Phone: 626-793-5945
Email: [email protected] 
Ruth Siegel has been teaching privately for over 35 years. Note reading is taught from the very first lesson, as well as technique, position and tone production. Ms. Siegel has a Bachelor's degree in Music Performance from Sonoma State University with special honors from the Music Department. She is a freelance violinist, and has performed regularly with Santa Cecilia Orchestra, Opera a la Carte, San Fernando Valley Symphony, Torrance Symphony and the L.A. Master Chorale, as well as with many chamber groups. She also coaches chamber music at the Humboldt Adult Chamber Music Workshop and the Grand Pacific Workshop. Ruth frequently serves as an adjudicator at the Southwest Youth Music Festival, ASTA and MTAC Regional Auditions and MTAC Certificate of Merit.
Cello Teachers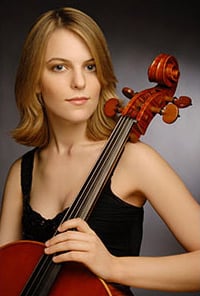 Leah Metzler (beginning to advanced cello)
Cello
Phone: 818-749-1404
Email: [email protected]

Leah holds her B.M. in cello performance from the Oberlin Conservatory of Music where she studied with cellist Darrett Adkins. She received her M.M. in cello performance from the San Francisco Conservatory of Music where she studied with former member of the Kronos Quartet, Jennifer Culp. Currently based in Los Angeles, Leah is an active recording artist, teacher, and performer of chamber, orchestral, contemporary, and early music. An experienced orchestral musician, Leah has been the principal cellist of multiple orchestras including the YMF Debut Orchestra, Golden State Pops Orchestra, Oberlin Chamber Orchestra, San Francisco Conservatory Orchestra, and Aspen Concert Orchestra. To contrast her life as a classical musician, Leah is also a member of the Bella Electric String Quartet and enjoys an active performance schedule playing rock music on her Yamaha electric cello in cities around the world. Additionally, In 2014 Leah went on a world tour of 10 different countries with the Japanese super star Yoshiki. Conversely, Leah has continued to explore her love for early music since studying the baroque cello and viola da gamba in graduate school, and actively performs renaissance and baroque consort music with various groups in Los Angeles. Leah is a passionate cello teacher and maintains a private studio in Los Angeles. In addition, she is also a teaching artist for The Harmony Project, a non-profit organization based on the El Sistema model that brings music education to low-income communities.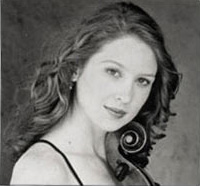 Ginger Murphy (beginning to advanced cello)
Cello
Phone: 213-309-5335
Email:  [email protected]

Ginger Murphy received a B.A. in cello performance from Northwestern University as a student of Hans Jorgen Jensen. As an NU student, she received her first professional experience playing in the Civic Orchestra of Chicago and the All American Pops Orchestra of Walt Disney World in Orlando, Florida. Upon graduation she studied Suzuki pedagogy with Gilda Barston in Chicago and Nancy Yamagata in Los Angeles. Several of her students have been concerto competition winners soloing with the Glendale Youth Orchestra. Ms. Murphy is an active performer and session player in Los Angeles. She can be heard playing on over 200 albums/soundtracks. She was the cello soloist on Josh Groban's 2011 world tour. She can regularly be seen backing vocalists on American Idol and The Voice. She also performs regularly with the Santa Barbara Chamber Orchestra and Symphony, Long Beach Symphony and Opera, New West Symphony, Riverside Philharmonic, and Muse/ique.   For a complete list of credits go to Gingermurphymusic.com.
Zach Reaves (beginning to advanced cello)
Cello
Phone: 972-900-2005
Email: [email protected] 

Zack is a professional cellist in Los Angeles and joined the Metzler staff in the summer of 2020. As a performer, he has help leadership positions with the Oklahoma Virtuosi Chamber Orchestra and the Boulder Philharmonic Orchestra and was a founding member of the Altius Quartet. He is also a dedicated teacher and has taught at institutions such as Oklahoma City University, University of Colorado-Boulder, Denver School of the Arts, and Boulder Valley Waldorf School, while also maintaining his own private studio. He loves spending time getting to know the cellos and bows in the shop, and is dedicated to finding the perfect instrument for our customers.

For more info about Zack's performing and teaching, visit www.zackreaves.com

 

 

Anthony Schnell (beginning to advanced cello)
Cello
Phone: 818-792-0535
Email: [email protected]

Anthony graduated from the University of Redlands in the Spring of 2021 with a Bachelor of Music in Cello Performance. While attending the University of Redlands, he studied with Kyle Champion. He attended the Brevard Music Center Summer Institute and Festival in 2018 and 2019, studying under Alistair MacRae. Anthony has a passion for teaching cello and spreading the love of music. Currently, he teaches students of all levels in his private studio, and is the Strings Coach at both Granada Hills Charter High School and Robert Frost Middle School.